Free Storytelling Services For . . .
. . . Niagara non-profit / charitable organizations, Niagara arts groups and artists, musicians (solo and bands), and bed & breakfasts.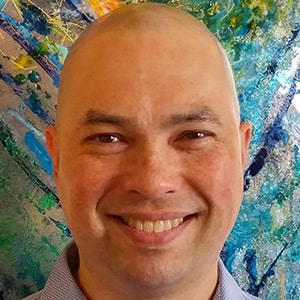 Hi. I'm Mark Kawabe, founder of The Niagara Guide.
I know it can sound suspicious when something's "free". I suppose nothing is ever free, so in truth, what I'm proposing is an exchange. The Niagara Guide will not charge a select group of organizations and businesses for our storytelling services. We ask a few things in return, which I hope you'll find fair and reasonable.
First off, why offer this?
My vision for The Niagara Guide is to tell Niagara's stories. There's a lot going on in Niagara that people don't know about. I want to create a useful, interesting resource for people to spotlight the amazing stories playing out in our communities.
Here's why we're offering this to various groups of businesses.
Non-Profits, Charities, Community Organizations*
Let's face it: there's often not a lot of budget for marketing and promotion in the non-profit world. My vision is to integrate stories and
information about local non-profits, charities and community groups with our other stories paid for by advertisers. This will create exposure and awareness of the good work and positive stories being done in our community.
Artists & Musicians*
We've all heard the "starving artist" jokes. I wanted to be a "starving musician" when I was young, but didn't have the courage to pursue that path. I want to support those who have had that courage gain a wider audience so they can keep doing what they love.
Bed & Breakfasts*
I think B&B owners are gutsy. You're opening your homes to strangers. You're also direct ambassadors of Niagara and I admire you for it. My offer of free marketing is limited to B&Bs that have a maximum of three rooms AND which are run by a person who lives on-site. If you are just renting out a room (or apartment, or house), this offer doesn't apply to you.
So, what do you get?
You get everything we provide in our Community Builder Online Marketing Package. Click here for the details (opens in new window).
What do you need to do?
I'm offering our online marketing services at no cost. However, there are a few things I ask in return.
One dedicated link to The Niagara Guide website from your own website.
A few mentions with links on your social media channels or blog.
Help promoting The Niagara Guide's free and paid services so I can keep telling stories and pay the bills.
If this sounds like something you can support and benefit from, I'd be happy to work with you. Just fill out the form below and let's get started.
If you have any questions, please contact me. I look forward to partnering with you and your organization.
Best Regards,
Mark Kawabe
Chief Guide @ The Niagara Guide
* Our intent is to help smaller organizations. Organizations of any kind with more than 10 paid employees are not eligible for this offer.
Non-Profit, Arts, Musician, B&B Listing Signup Form
The Niagara Guide's goal is to share stories of Niagara's businesses, community organizations, artists, and more. We do this through The Niagara Guide's online directory, blog, direct email, social media presence, and podcast channels.
4 Conroy Crescent
Thorold, Ontario L2V 4R3 Canada
Phone: 289-241-3080
Email: Click Here