Niagara Community Guide
The organizations listed on this site are here because they are local Niagara non-profit and community based organizations that serve our local communities.
Listings on this website are free to qualifying organizations. Click here to add your organization to this page.
Niagara Kendo Club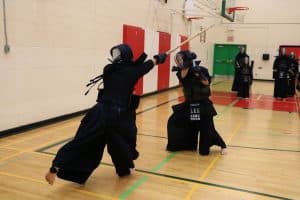 Kendo is a vigorous, full-contact Martial Art derived from the original sword training of the Japanese Samurai. Practiced by millions of men, women and children worldwide, Kendo is growing in popularity in North America.
Kendo in English is broken down as follows: Ken (Sword) Do (Way, or Path). So, translated into English, Kendo is "The Way of The Sword".…
Welland Martial Arts Centre
The Welland Martial Arts Centre is a non-profit dojo offering excellent instruction in Karate, Jiu-Jitsu, Kendo, Iai-do and Recreational Kickboxing.
All instructors are volunteers who have proven experience in their arts. They teach because they love the art, not because they're looking for any financial reward.…
BPW Niagara Falls
Mandate: The Business and Professional Women's Clubs of Ontario is an equality-seeking group working toward the improvement of economic, political, employment, and social conditions for women.
BPW Ontario is a non-sectarian, non-profit, non-partisan feminist organization which promotes the interest of working women.  It operates within the Canadian Federation of Business and Professional Women's Clubs (BPW Canada), towards the improvement of the status of women in all phases of society, especially in business, the professions, and industry.…
Kids Help Phone
Phone a Counselor
The fastest way to get help is to call 1-800-668-6868.
Kids Help Phone's telephone counselling is:
anonymous (we don't have call display)
confidential
available from anywhere in Canada
toll-free
immediate (open 24/7)
staffed by professional counselors
This service was developed for you!…
Life Donation Awareness Association of Niagara Region
The Life Donation Awareness Association of Niagara is a group of volunteers supporting transplant patients, donors and their families. Our main goal is to promote organ and tissue donation and how it saves and enhances lives.
Our efforts to raise awareness about organ and tissue donation are executed in several ways. We host information booths within the community to answer questions and dispel public misconceptions; deliver presentations at events and receptions to large and small groups; share our stories to inspire organ and tissue donation registration; connect with local schools to encourage youth awareness; engage with manufacturing workplaces to raise awareness among employees through wellness fairs, magazine articles, posters, and website links.…
Niagara Mobile Outreach Program
Since 2004, the Mobile Outreach program has been connecting with and delivering meals to vulnerable people on the streets in St. Catharines. The program was expanded to deliver these services throughout the Niagara Region with the assistance of the Niagara Region Homelessness funding in 2011.
The Mobile Outreach program was designed be a visible response to people living on Niagara's streets with the provision of basic goods (food, sleeping bags, clothing), a regular schedule, consistency in staffing and act as an entry point to a comprehensive system.…
Niagara Safety Village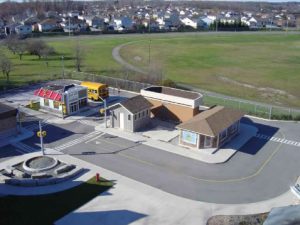 The Niagara Safety Village is a registered non-profit organization that provides hands on safety and injury-prevention educational programs to the residents of the Niagara Region and Haldimand/Norfolk County.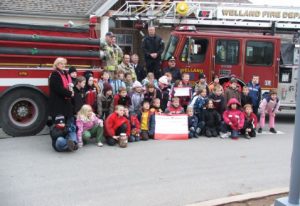 The Niagara Safety Village provides onsite safety education programs to over 7100 students annually and those numbers continue to grow. Since we first opened our doors in the fall of 2003 we have expanded our safety programs to include all grades at the elementary level.…
Welland Moose Lodge
The Loyal Order of Moose is a fraternal and service organization founded in 1888 with over 1,000,000 men in roughly 1,600 Lodges in 49 states and four Canadian provinces, plus Great Britain and Bermuda.
Along with other units of Moose International, the Loyal Order of Moose supports the operation of Mooseheart Child City & School , a 1,000-acre community for children and teens in need, located 40 miles west of Chicago; and Moosehaven , a 70-acre retirement community for its members near Jacksonville, FL.…
Wellspring Niagara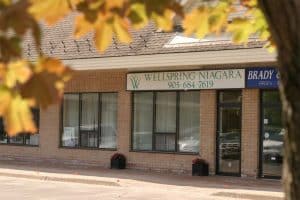 Wellspring Niagara is a warm and welcoming centre that offers a variety of supportive care programs, at no cost, for cancer patients, their families and their caregivers. Wellspring Niagara first opened its doors in June 2001 with a mission to provide free social, emotional, psychological, informational and spiritual support to individuals living with cancer, their families and close supporters.…
Serving the Communities of:
Fort Erie | Grimsby | Lincoln | Niagara Falls | Niagara-on-the-Lake | Pelham | Port Colborne | St. Catharines | Thorold | Wainfleet | Welland | West Lincoln
12 Great Municipalities. One Amazing Region. Welcome to Niagara!
The Niagara Guide is a social enterprise with a goal of strengthening Niagara's businesses, community organizations, artists, and more. We do this by sharing stories through The Niagara Guide's online directory, blog, direct email, social media presence, print and podcast channels, and via donations to our Community Partners for each online marketing package we sell.
4 Conroy Crescent
Thorold, Ontario L2V 4R3 Canada
Phone: 289-241-3080
Email: Click Here