Niagara Cycling Guide
Perhaps we're a little biased, but Niagara's a great place for cyclists. Whether you're just checking out a few wineries or want to do some non-alcoholic sightseeing, there's no better way to see Niagara than from a two-wheeled perspective.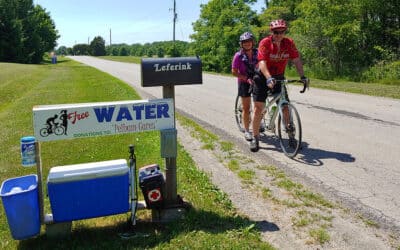 I was chatting with my friend Dave and said I'd been getting on the bike more. He whimsically suggested we go for a ride. Of course, I said "Yeah, we should". That set the wheels in motion for a visit from Dave and his wife Vanessa. Dave grew up in Fonthill but hasn't...
Serving the Communities of:
Fort Erie | Grimsby | Lincoln | Niagara Falls | Niagara-on-the-Lake | Pelham | Port Colborne | St. Catharines | Thorold | Wainfleet | Welland | West Lincoln
12 Great Municipalities. One Amazing Region. Welcome to Niagara!
The Niagara Guide is a social enterprise with a goal of strengthening Niagara's businesses, community organizations, artists, and more. We do this by sharing stories through The Niagara Guide's online directory, blog, direct email, social media presence, print and podcast channels, and via donations to our Community Partners for each online marketing package we sell.
4 Conroy Crescent
Thorold, Ontario L2V 4R3 Canada
Phone: 289-241-3080
Email: Click Here