Niagara Restaurants
Niagara Gourmet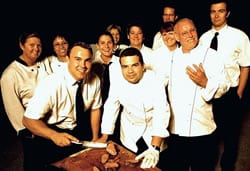 It is Niagara Gourmet's pleasure to assist you in planning and hosting your next Wedding, Cocktail Party, Reception, Dinner, Staff Luncheon, or Business Affair.
A full service catering company, Niagara Gourmet offers expertise in event planning, venue selection, and decoration & display, as well as in the preparation of wonderful dishes that will have you and your guests asking for more.…
Pho 18
Rickijo's Restaurant and Bar
There's a Lot of Reasons to Keep Coming Back to RickiJo's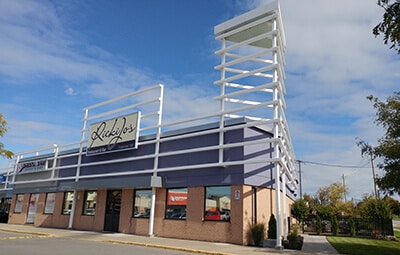 Monday-night football watchers will not be crowded around RickiJo's 70-foot bar this fall, as four new television screens will provide plenty of elbow room for sports-minded patrons. A large screen projector should also delight the cheering section.
Proprietor Tom Markos, who has owned RickiJo's since 1987, has made some big changes in the interior decor of the establishment in the last several years, adding to the comforts and conveniences and generally making things better for customers.…