FEATURED NIAGARA BUSINESS
Grassroots
Business Profile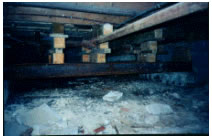 Grassroots® provides building & environmental inspections for residential & commercial properties. Our commitment to our clients has allowed us to become an industry leader…with "Over A Decade Of Discoveries".
BUILDING INSPECTIONS — When purchasing what will likely be the largest investment in your lifetime it's important to have it inspected before you buy. That's why you'll need to determine whether your purchase is on solid ground first.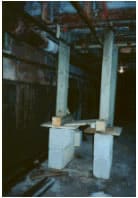 Whether you have a sense that the property you're about to buy might not be well supported or not, Grassroots® can help.
No one likes surprises. That's why an inspection is intended to tell you the condition of the building and property…and, reduce your risk. It is possible that we may dispel your beliefs about the condition of the building and property. If this is not the case, and we confirm your beliefs about its condition so you can take comfort in knowing that too.
Not knowing this information, or worse yet guessing, can have serious consequences. The certified professional inspectors at Grassroots® can assist you with this.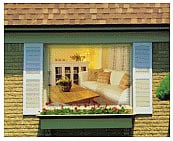 ENVIRONMENTAL SERVICES — Troubled by Building Related Illnesses or Sick Building Syndrome? No matter what you're concerned about or experiencing, when it comes to health, no one can afford to take chances! With all that's at stake, it's crucial that you're fully aware of the environment that surrounds you.
Grassroots® can assist you by testing the indoor air quality for pollutants such as carbon monoxide, carbon dioxide, ozone, nitrogen dioxide, sulphur dioxide, formaldehyde and much more. We can also test for items such as mould, asbestos, lead, electro magnetic fields (EMF), urea formaldehyde foam insulation (UFFI), etc.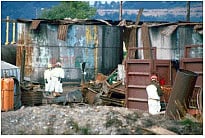 An environmental site assessment (ESA) will determine the potential for prior or current contamination of the site, whether soil sampling or other testing is required to fully assess any potential contamination, and, provide you with a written analysis of the findings of interviews, record searches and field inspections in a form that will allow informed decisions to be made by developers, lenders, and other interested parties.
Grassroots® inspection & testing services are an objective examination of your home, building or property to assure you that it meets with your approval typically before you buy it…whether you live or work in that home, building / property, or, whether you will be purchasing it …make the right choice, get it inspected first!
The Niagara Guide is a social enterprise with a goal of strengthening Niagara's businesses, community organizations, artists, and more. We do this by sharing stories through The Niagara Guide's online directory, blog, direct email, social media presence, print and podcast channels, and via donations to our Community Partners for each online marketing package we sell.
4 Conroy Crescent
Thorold, Ontario L2V 4R3 Canada
Phone: 289-241-3080
Email: Click Here