FEATURED NIAGARA BUSINESS
Max Hillier Band
Phone
:
289-213-3809
work
Email
:
gurznkuvyyvreonaq@tznvy.pbz
INTERNET
Business Profile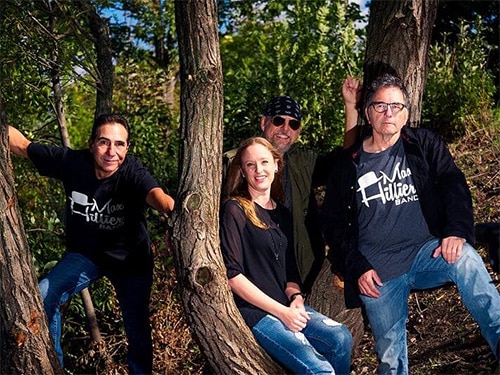 Max Hillier Band is all about the music . . . roots, Americana, pop and original songs tastefully delivered. We thrive on performing local shows for our loyal fans. Come and listen soon!
Max Hillier Band is a Niagara-based team consisting of band leader, Max Hillier on harmonica and vocals, Laura Kott on lead vocals and bass, John Kott on guitar, and Al Saracino on percussion.
In this current configuration, Max Hillier Band has not released any CDs, choosing instead to focus on performing more than 100 live shows per year. This band played on the main stage at the 2017 & 2018 Canal Bank Shuffle, and they can be found every Sunday night in a club they like to call home – The Crystal Chandelier in Crystal Beach.
Max Hillier Band is exactly where the band members want to be, and doing what the band members love to do!