Brendan Staples RMT
Business Profile
The Luxury of Massage, Right in the Comfort of Your Own Home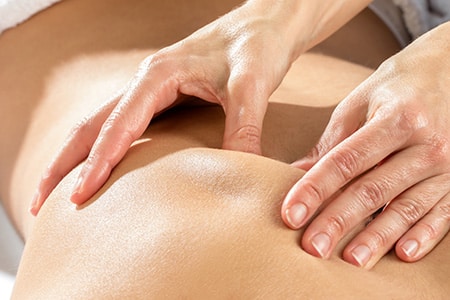 Brendan Staples is a professionally registered massage therapist with over 16 years experience, including training at the Sutherland-Chan school in Toronto as well as throughout Europe. Sit back and relax while Brendan comes to you, assesses your needs and works to provide the most enjoyable massage therapy experience possible.
Massage therapy is one or the oldest methods of healing, and has been used for thousands of years to promote health and wellness. In addition to providing deep relaxation, massage therapy effectively relieves pain, assists with rehabilitation, and helps maintain healthy function of the body by improving postural alignment, joint mobility and circulation. It is also an excellent drug-free method of reducing depression, stress and anxiety. For athletes, massage complements training by aiding recovery and reducing muscle stiffness. Other specialized techniques are designed to help individuals undergo physical change.
As a professional massage therapist, Brendan Staples uses his expertise to Identify the specific needs of his clients and work towards their goals. Throughout his career, he has treated people with a wide variety or aliments and Injuries, although he Is equally skilled at providing massage for relaxation and well-being. Regardless of the goal, Brendan finds that helping people is the most gratifying part of his job.
And the best part of it is that he will come right to your doorstep and deliver the massage in the comfort of your own home!
"I've been seeing Brendan for over six years and I've never met anyone who cares more about his clients. If he's worked on an injury of mine, he'll typically call or email me the next day just to see how I'm doing. He sincerely loves what he does and that passion definitely translates into his work." Amanda Cohen, 6 year client