LONG BEACH PEDAL (65 KM)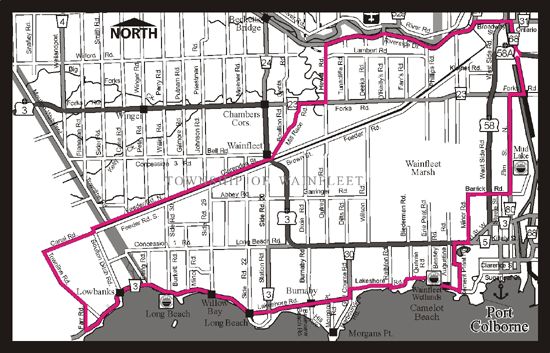 A great ride through the Wainfleet swamps and flat countryside of the southwestern Niagara Region, it provides the opportunity for a stop halfway at the lovely Long Beach conservation area and beach! Just the thing on a hot summer day! Then fly back to Welland with the prevailing winds, for a barbeque on the banks of the Old Welland Canal. Thanks to the RNBC for providing this map.
CLICK HERE TO DOWNLOAD THIS MAP IN PDF FORMAT.
Some of the information presented on this site involves various routes and trails that many Niagara Cyclists use everyday. We can not take any responsibility for any accidents that may happen when using these routes. As always, ride responsibly!