LOUTH LOOP (24 KM)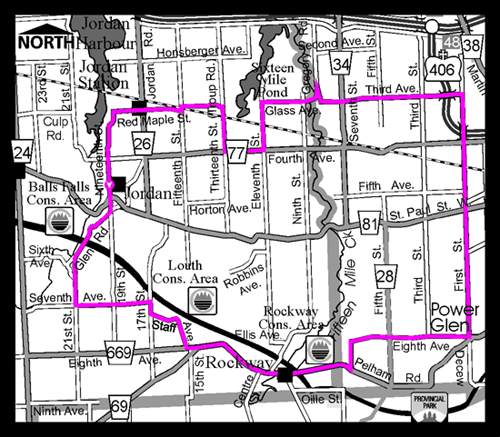 Pack a picnic to celebrate the climb of the Niagara Escarpment to Ball's Falls. Numerous wineries are encountered on the route out of Jordan and again on the return leg. Traveling quiet roads, surrounded by vineyards and orchards, this is arguably the prettiest little ride in Niagara.
Thanks to the RNBC for providing this map.
CLICK HERE TO DOWNLOAD THIS MAP IN PDF FORMAT.
Some of the information presented on this site involves various routes and trails that many Niagara Cyclists use everyday. We can not take any responsibility for any accidents that may happen when using these routes. As always, ride responsibly!