NIAGARA FALLS LOOP (29 KM)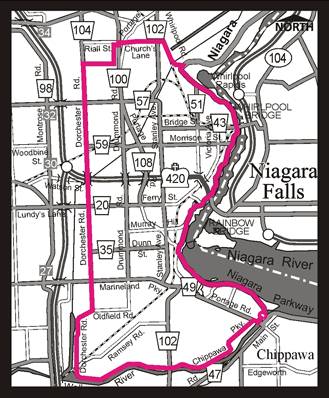 This ride provides a loop easily reached from most anywhere in the city. It guides visitors past the mighty Falls with a link between the two off road trails along the Niagara River. Allow 2 hours plus stops. Thanks to the RNBC for providing this map.
CLICK HERE TO DOWNLOAD THIS MAP IN PDF FORMAT.
Some of the information presented on this site involves various routes and trails that many Niagara Cyclists use everyday. We can not take any responsibility for any accidents that may happen when using these routes. As always, ride responsibly!