Authentic Homemade Vietnamese Food & Fusion Dishes
Welcome to Pho 18! We serve authentic homemade Vietnamese food with a variety of signature and unique fusion dishes that will suit anyone's taste. We welcome you to visit our restaurant and experience our comfortable atmosphere that is home to all!
Head chef Andy has worked at a variety of restaurants over his multi-decade career. Preparing everything from Italian to fine French food and everything in between, he chose to focus on the cuisine of his youth when we opened Pho 18. You'll find familiar favourites with our Pho and Vermicelli, plus Andy's delicious fusion creations.
For those looking for special event planning, we can host parties of up to 40 in our main dining room. Order off the menu or work with us to create a set menu that everyone will love! Andy will create custom menus for your large group if you so desire.
Whether you join us in the restaurant or order by phone for takeout, we look forward to serving you soon!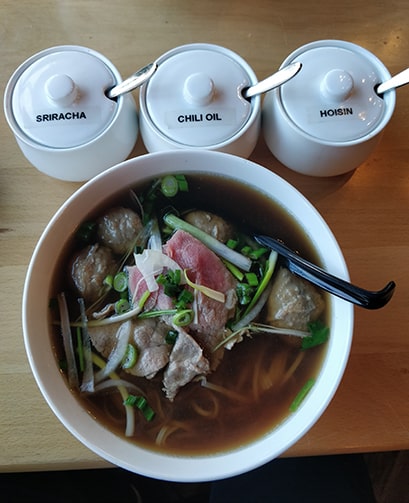 Pho 18 Fusion
18 Clairmont St., Thorold
Phone: 905-680-8889