Lance Wiebe, Certified Financial Planner
Business Profile
Open, Analytical, Professional: Qualities of Top Financial Advisors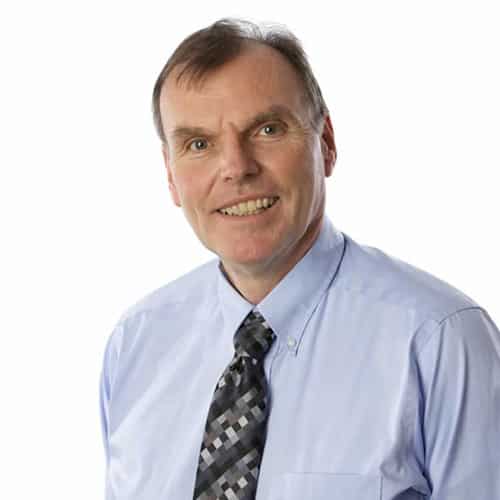 Choosing a trusted financial advisor is something many Canadians put off. The common knowledge is that starting earlier is better but the common practice is to delay. This isn't because Canadians don't want to save. Rather, it's because of fear. Fear of judgement ("You don't have enough money", or "It's too late for you"). Fear of having to do math. Fear of having to think about the future when the day-to-day challenges are almost overwhelming for many.
Lance Wiebe (CFP, BSc.) is a Certified Financial Planner with Desjardins Financial Security Independent Network and Desjardins Financial Security Investments Inc. His clients trust him because of the qualities he brings to the table, and which he feels are the characteristics of a financial advisor that people can trust. These qualities are openness, analytical skills and professionalism. Here's Lance's take on them.
Openness
This refers to two things: the ability to be open to people's specific financial goals and the ability to choose from a wide range of financial tools to help meet them. "Everyone has unique challenges to overcome and work around to meet their financial goals" says Wiebe. "My role is to listen and to fully understand my client's situation so I can provide them with the best advice. There is no 'cookie-cutter' financial solution that works for everyone." As part of his commitment to openness, Lance deliberately chose to work through Desjardins Financial Security Independent Network because of the creative freedom and scope of financial products available. "Sometimes a client's situation requires the use of a certain financial product that is offered through another financial institution. That's okay because working with Desjardins Financial Security Independent Network gives me access to those products that I might not have had access to otherwise. The flexibility in product choice I have provides allows me to come up with creative solutions for my clients and to work in my client's best interest."
Analytical
With the evolution of the financial landscape there are no "one-size-fits-all" solutions for people's financial needs. There is so much to know that financial advisors rely heavily on software to understand and analyze the overall earning and tax-saving effects of their plans. An advisor's ability to best advise their clients is now tied to the software they choose to use. Lance has chosen to invest his time into learning how to use the most powerful financial planning software on the market so he can best advise his clients. Lance's knowledge of the breadth of financial products available, combined with his understanding of his clients needs and the powerful analytical ability the software affords him gives him the ability to simulate how multiple products will work so he can choose the ones that will best meet his clients' needs. The financial software Lance has chosen is the top of the line, and its expense and complexity means that only a small percentage of top financial advisors have invested in it.
Professional
Lance's approach to working with clients is simple: provide personalized service, take time to understand the client's "big picture" and always work in the client's best interest using the best resources available. When Lance made the decision to get into the financial services industry, he looked at what the standards are for his industry and has chosen to exceed those standards. He refuses to schedule clients back to back so he knows he has the time he needs to fully understand his clients' concerns and to ensure his clients understand the financial plans he creates. Lance's job is to optimize income streams to meet his clients' financial needs and minimize taxes so taking the time necessary to understand and explain is essential. Moreover, Lance provides ongoing service and stays in touch with his clients to make sure he is aware of his clients' life changes that may impact the financial plans they've put in place. In every way he can, Lance dedicates himself to ensuring his clients receive the best possible service, advice and results from the financial planning process. The testimonials he receives from his clients attest to the validity of his approach and the quality of his service.
When you're looking for a trusted financial advisor who will provide you with objective, knowledgeable and clear advice on how to secure your financial future, a phone call or email to Lance could be the best choice you ever make.
Disclosures:
Mutual funds distributed through Desjardins Financial Security Investments Inc.
® Registered trademark owned by Desjardins Financial Security Life Assurance Company.
I am licensed for insurance in the province of Ontario.
I am licensed for Mutual Funds in the province of Ontario.