FORT ERIE LOOP (60 KM)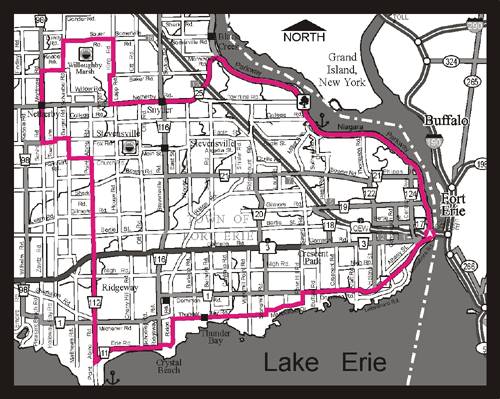 Minutes from busy Buffalo, this loop heads west from the Niagara River through some quiet farmland and past the Willoughby Marsh before it reaches Lake Erie. There are a few opportunities for a dip in the lake. Count the tennis courts on the shoreline as you head back towards the Peace Bridge. Thanks to the RNBC for providing this map.
CLICK HERE TO DOWNLOAD THIS MAP IN PDF FORMAT.
Some of the information presented on this site involves various routes and trails that many Niagara Cyclists use everyday. We can not take any responsibility for any accidents that may happen when using these routes. As always, ride responsibly!